Reggae Vibe – Classic Djkaysee
Our Media Is Copyrighted and Protected, You Are Save To Download Any File On Topnaijamusic.com.ng
Welcome back to Another Edition, The club vibes Classic Djkaysee have come back with new hit Mixtape called "Reggae vibe" Trust me U will definitely love this Reggae vibe mix. He features many Legends Reggae Artists like; Majek Fasheek, Lucky Dube, Bob Marley, Peter touch, Tonton david, Susan Cadogan, Musical youth and many more. This is Reggae mixtape you will love to listen to again and again.
Tracks list
1 Turn your light down low
2 Don't Worry
3 Never to Late
4 Trench town
5 Good Vibe
6 Forward
7 Serious
8 Don't rock my Boat
9 Pass the Dutchie
10 I want to Know
11 Love me
12 One love
13 Always Love you
14 Tumble down
15 Tradition
16 Rikers island
17 Freeman
18 Your Love
19 Hey dready
20 Land of my birth
21 I m not afraid – Majek fasheek
22 Somebody tell me
23 Hurry up
24 Reggae everywhere
25 Be there
26 One More Night
27 Need somebody
28 Little Patience
29 Baby It's U
30 Ready For Dem
31 Let Your Luv Shine
32 Chacun sa route
33 Stop that train
34 My is coming
35 Red Red Wine
36 Loved for who iam
37 True luv
38 Jah kingdom
39 Different color
40 One Love keep us together
41 I'm so into u
42 Only You
43 Get On Bad
44 Drive Me Crazy
45 Informa
46 Repent
47 Love is wicked
48 Mad Mi Clean
49 I Love My Life
50 Hold You (Hold Yuh)
Listen and Download Below. Pls don't forget to make comments below as well.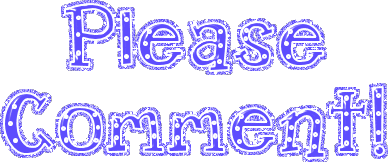 SHARE POST WITH FRIENDS
Post Direct link: [Copy and share]
Related Posts You May Like
« Dj skipo ft simoice – ANGELINA | MY AUDIENCE MIX — CLASSIC DJKAYSEE »
---
DMCA Policy COPYRIGHT INFRINGEMENT
topnaijamusic.com.ng do not claim ownership of any of the Songs that we upload and any copyright infringement complaints will be executed immediately! It is our policy to honor all take-down requests! If You Feel Your Rights Are Being Infringed Upon.
Write us here to Fill the take down form
admin@topnaijamusic.com.ng
---
Close